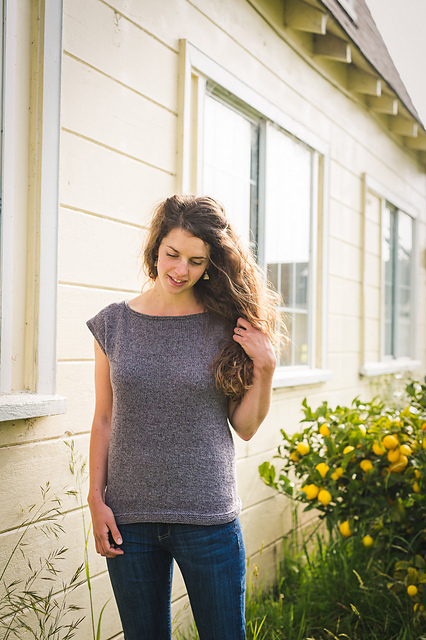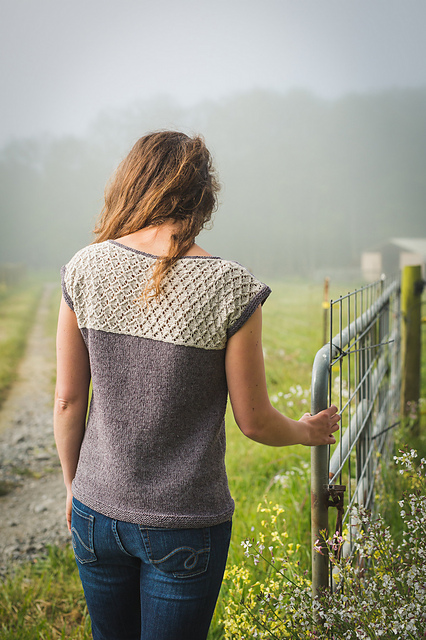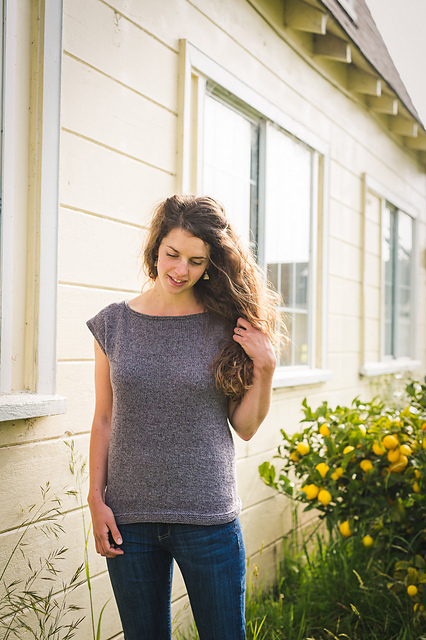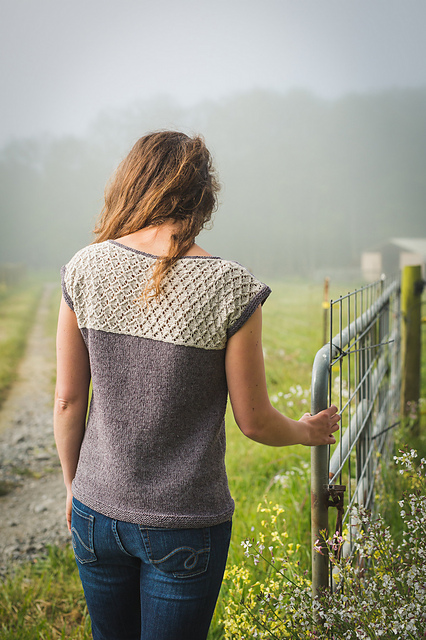 Morning Mist is a comfy but elegant spring top featuring a textured lace panel on a stockinette body. Cotton Comfort by Green Mountain Spinnery is a wonderful cotton wool blend yarn that is warm yet breathable, making a perfect garment to take you into the warmer, or cooler months. I love lace back shirts, but chose a pattern that wasn't too open to avoid seeing straps underneath. The simple drop-shoulder body creates its own cap sleeves, making for quick knitting, and comfortable wearing. (Totally seamless!)
*This pattern is available on Ravelry but is not available through the in-store buying program. Purchase your pattern ahead of time or come in and we'll help you log in to your account so you can purchase it.
*Yarn for this Knit A-Long must be purchased at The Altered Stitch.